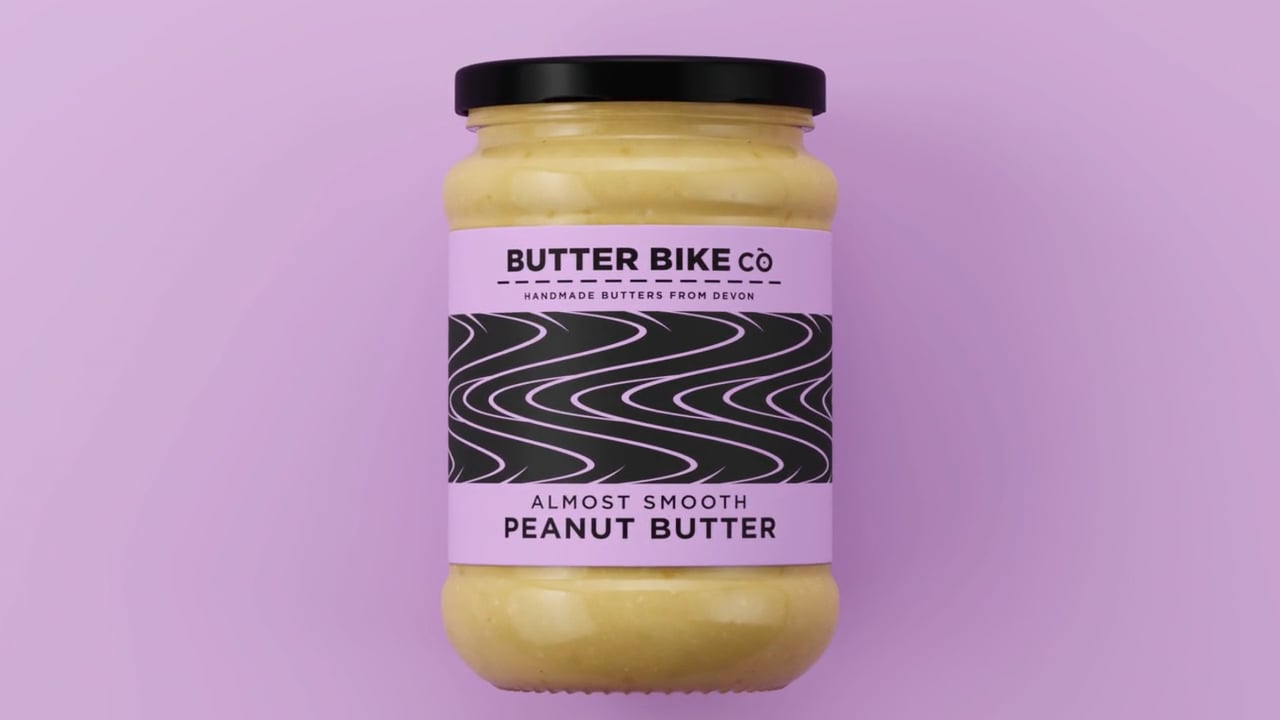 Butter Bike Co
Brand Identity
Brand Strategy
Graphic Design
Packaging
What do you get when you put peanut butter on a bicycle? No, not a slippery saddle. Or a crunchy cogset: Butter Bike Co. It's an Exeter-based, one-woman peanut butter production line and delivery service, on two wheels.
Jeni Reeve set out in 2017, making delicious, homemade peanut butter and delivering to customers locally, under pedal power.
What she quickly found was that, while her product was enchanting tongues, her chosen moniker of Cliptop Kitchen was twisting them. She got on her bike to Buddy and asked us to work on a new name, identity and to develop packaging for her range of rugged, almost smooth, smoked chilli, cinnamon raisin and chocolate peanut butters.
The new name is typical of Buddy's approach to both visual and verbal design. It's simple, it's got standout and it's created with longevity and memorability in mind. Clever without being cocky, the name rolls off the tongue and entices taste-buds while creating an element of curiousity and storytelling. That's Buddy through and through. The labels keep the company's energetic, artisan origins to the fore, ready for major gear changes ahead. Simple colours and tyre tread patterns identify the brand and its different flavours – knobbly for rugged, wavy for almost smooth, and so on – with each pattern rolling all the way around the jar. With product and packaging working in tandem, Butter Bike Co has got miles of traction and feels just as fresh today as when it first began its journey – quite a feat for this two-wheeled, one-woman wonder!
Since being rebranded Butter Bike has grown exponentially with a year on year growth of 115%. From humble beginnings they are now listed in Harvey Nichols as well as being listed internationally*.

*USA, AUS, UAE
Buddy were able to distil my vision for the business into something utterly bespoke, thoughtful and yet completely outside the box. The brand wouldn't be what it is today without their creativity, energy and deep insight into what our customers need, want – and what they never knew they'd want – from our product. The launch of the brand took our startup from proof of concept to the shelves of prestigious, high end retailers in the UK and beyond. Engaging Buddy was a pivotal moment, and they delivered on every expectation throughout the process.

Jeni Reeve, Founder, Butter Bike Co