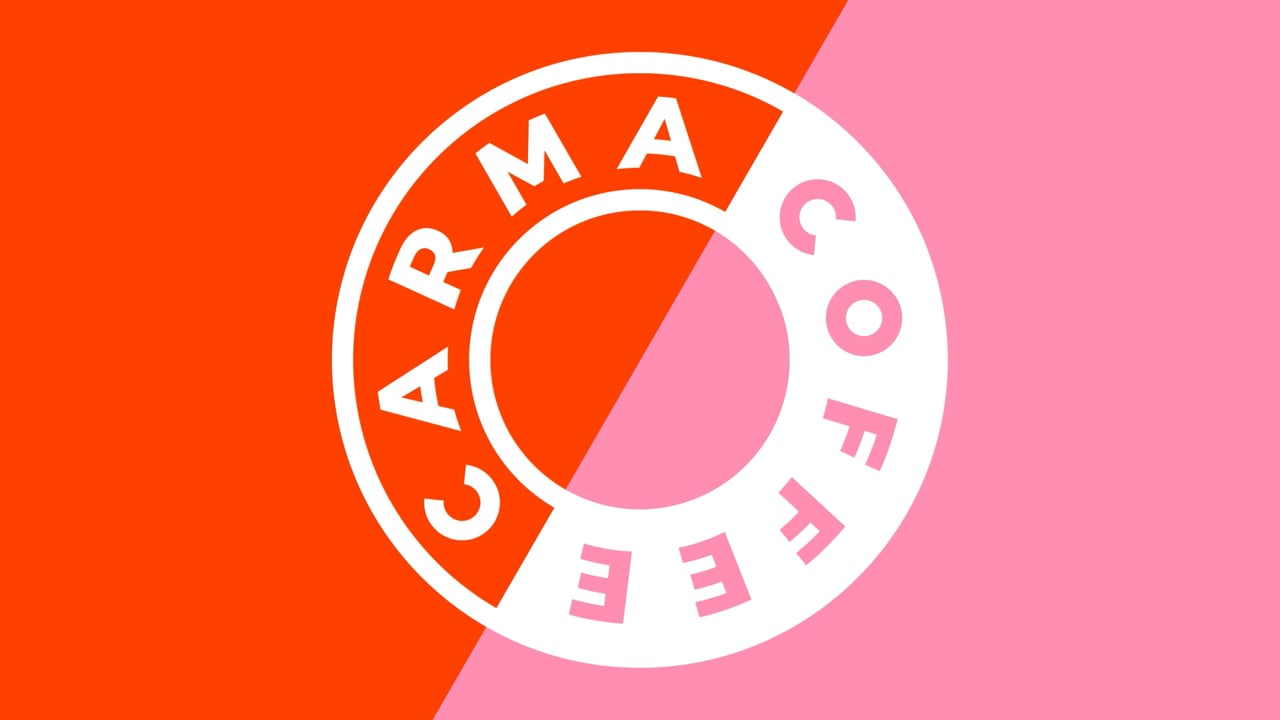 Carma Coffee
Brand Identity
Digital Design
Graphic Design
Packaging
At Buddy, we see ourselves as decent folk who love decent coffee so as soon as this project landed on our desks, we were hooked. The idea was irresistible: to create a better business through better coffee that was ultimately better for everyone. Carma aims to blend quality, convenience and community impact into one tangible brand. You can't say fairer than that. Not only were the team behind Carma wanting to improve the vending machine coffee experience for the better through responsible sourcing and expert brewing, but they would also benefit the local communities they served by giving back directly to local causes and supporting the enterprises that installed them.
But while Carma was full of good ideas, it needed a striking brand identity to match its bold values. We have designed an identity to stand out from the dull, grey look of the usual vending machines and spread real joy through its look and feel. The circular logo speaks of endless reciprocity, which is at the heart of the Carma way of business, while the 'yin'yang' split allows for interchangeable icons, making for a bespoke and personal approach that reflects the collaboration between Carma and its partners.
The bold orange and pink is a provocative and unforgettable splash that signals positivity and doing things differently. When you spot a Carma machine, you can't help but be curious as to what it's all about. Which is a good thing when you're trying to get people involved in positive action. All in all, we've created a bold identity for a brave company striving to be the change it wants to see in the world. They say what goes around comes back around. And in the case of Carma that's only a good thing.
From Immersion to the creative brief, creative concepts, and the final design this has been seamless. What makes Buddy such a pleasure to work with is that everything is handled by them in house. The assets, animations, renders and more.

With all the expertise and knowledge Buddy have it's like having your own creative director and team within your business!

Paul Tocher, Founder, Carma Coffee